Hood Air Deflector for 2011 Honda Accord Crosstour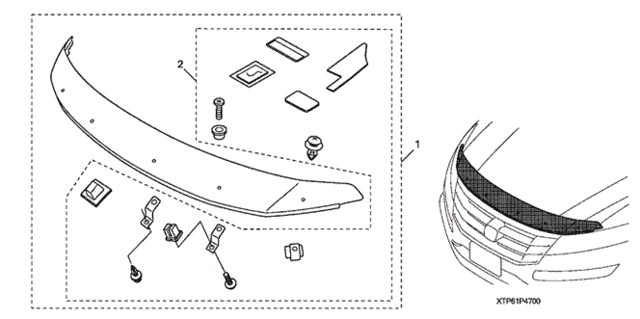 No.
Part # / Description
/ Price
Price
Hood Air Deflector
HOOD PROTECTOR
Individualize your Crosstour by giving it a sportier look with a Hood Air Deflector. Honda manufactured components ensure a precise Fit. Redirects dirt- insects- and minor road debris to help keep windshield clean. Helps protect the hoods finish.
Air Deflector, Hood
HOOD AIR DEFLECTOR
The Hood Air Deflector Pushes away dirt, insects and minor road debris to help keep your windshield clean?while protecting your hood's finish. We even added the "H" logo, for a classy touch..